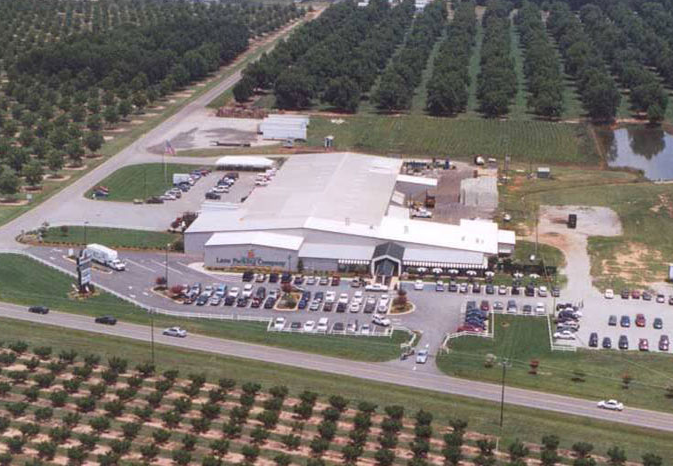 Founded in 1908, Lane Southern Orchards has been growing peaches and pecans continuously for over 100 years! From its humble beginnings with a few acres and a couple of mules, they are now the largest combined peach and pecan grower in the U.S., with 500 team members tending 11,000 acres throughout the middle Georgia area.
They recently made a $4 million expansion to their packing facility which has double capacity allowing the company to process 3 million cases (23,000 -- 25 lb. boxes per day) during peak season. While every piece of fruit is still hand-picked and hand-packed, they have installed a customized gentle robotic bin handling system to streamline efficiencies in the new packing house. Their new expansion includes significant upgrades in technology for grading and sorting, an expanded and improved cold chain within the facility, a high-efficiency sorting technology system, enhanced LED lighting, and new shipping and receiving facilities.
Tour Agenda
9:00 – 9:30 am Registration, Networking, GMA Welcome (Meet in the Peach Room)
9:30 – 9:45 am Tour Host Presentation and Safety Briefing
9:45 – 10:45 am Plant Tour
10:45 – 11:00 am Wrap up and Summary
11:00 - 12:00 pm Lunch at their on-site restaurant (we have a reserved room -- expenses on your own)
TOUR REQUIREMENTS:
CLOSED TOED/FLAT BOTTOM SHOES ARE MANDATORY.
Only 2 people per company allowed.

No photos are allowed -- a group photo will be taken.